Our Christ-centered school is currently educating 240 children.
Our student population continues to grow and we have added classes at the request of the Haitian government.
Our staff is made up of all Haitian nationals: a principal, teachers, cooks, a groundskeeper, and a nurse. All with a passion to bring hope and opportunities to the children in their community.
Our students receive age-appropriate education including English and band classes. They receive a school uniform, books, healthcare, and school lunches. They also have access to clean water which they bring home from school to provide what their family needs.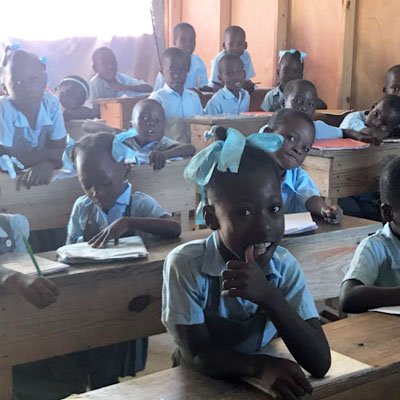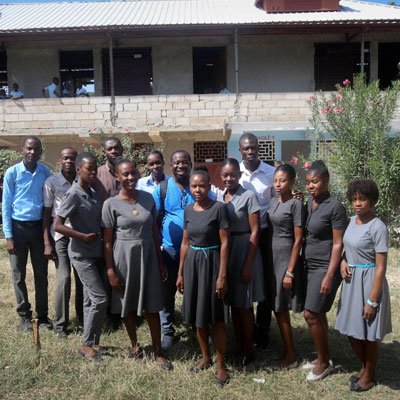 To support our school and its continued growth please consider a one-time
or monthly donation and note "School".